Mead is considered the world's oldest drink and its production dates back to 7,000 B.C. in Northern China way older than beer and wine when it was first created. Known in ancient times as the "Drink of the Gods", it is the drink of kings and royalty. Present day processes in the production of the honey wine (or honey mead) is still the same as it was thousands of years ago. There are numerous reasons why you should give mead a try.

What is mead?
Just as wine comes from grapes, and beer from grains, mead is produced by fermenting honey with water. Fermentation is achieved by blending honey with water to create a yeast-friendly environment. When yeast is added, it consumes the sugars thereby changing the honey and water combination into an alcoholic drink.

Mead is also known to be full of health benefits and is also known to boost sexual desire and fertility. The term "honeymoon" is derived from mead as ancient brides and grooms were made to drink mead for a whole month.
There are many variations of mead- still, carbonated, sparkling, sweet, semi-dry, or dry. Other ingredients such as fruits, herbs and spices can be added to the mix. Mead also varies according to alcohol content and taste. It can taste like beer, wine, or ginger ale. Its alcohol content can range from 3 percent to 20 percent alcohol.
Is Mead Healthier Than Wine?
Ancient history has seen mead used medicinally and myth has it that it gives man immortality and magical powers. It is considered healthier than wine or beer because of its main component honey which makes it easier for the body to process and you get some of the nutritional benefits of honey as well. It also has natural and antibacterial properties.

While honey wine or mead can be beneficial in a lot of ways, let's just be mindful of the amount of sugar and calorie per ounce of mead. Per two ounces of mead can have as high or more than 300 calories and 40 grams of carbohydrates. In comparison, two ounces of red wine has 48 calories and only 1.48 of carbohydrates.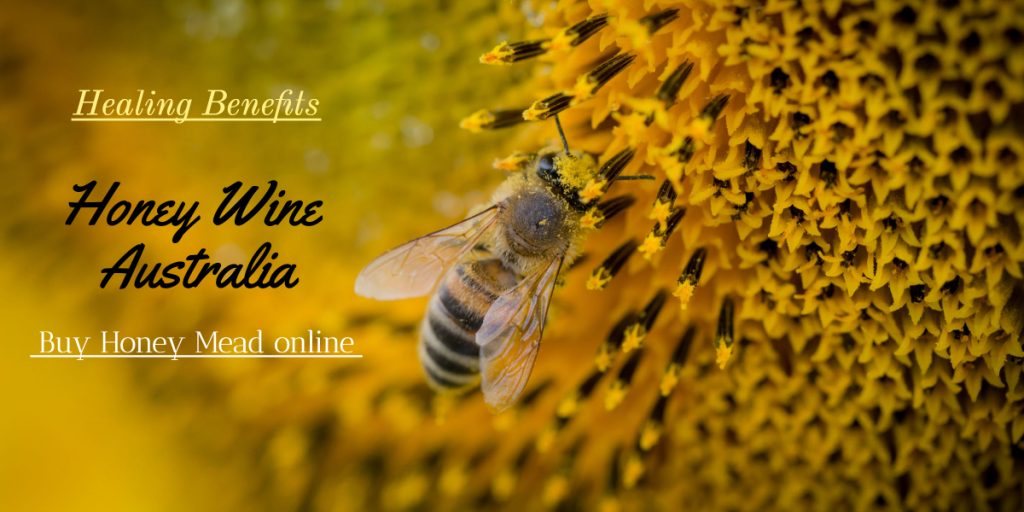 Where can you buy good mead in Australia?
The resurgence in the popularity of honey wine or honey mead can be found around the world, mostly in the United States, Europe, and Australia.

In Australia, one of the well-known honey wine makers is Honey Wines Australia. You can buy different honey mead flavours online by visiting their website here.

Want to have a taste of the different brew Honey Wines Australia has in store for you? You might ask, "where can I buy mead in Australia?"

Some of the best and delicious-tasting honey wine or mead can be found at Honey Wines Australia. Honey Wines Australia are not only beekeepers but also mead makers. Our meadery is based in the Hunter Region of NSW with shipping to your door anywhere in Australia. We are also wholesalers selling direct to the public online. Shop now!

Honey Wines Australia has been brewing mead for over 10 years now and beekeeping for over 5 years. The honey used is raw untreated honey produced in the Hunter Region of NSW.