5 Minute Yoga Routines For The Busy Traveler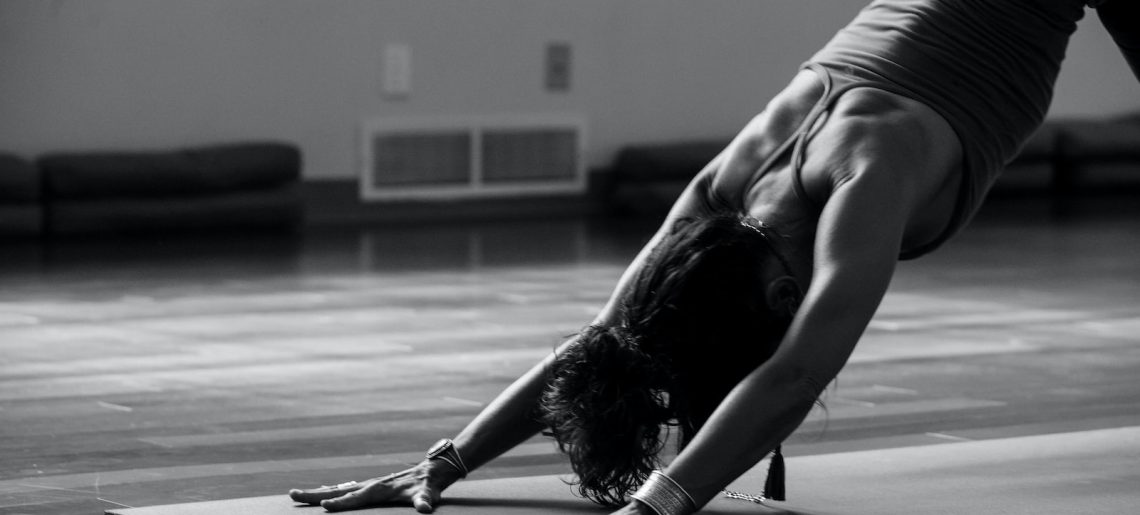 Do you find yourself on the go constantly, with no time to fit in a yoga session? Are you searching for ways to stay healthy while traveling nonstop? If so, look no further than 5 Minute Yoga Routines for the Busy Traveler. This article will provide readers with simple and convenient methods of practicing yoga when they're always on the move.
Whether it's for business or pleasure, travelers often face long days filled with running around from place to place. With little time to spare, staying active can be challenging — but not impossible! Yoga is an easy way to get a few minutes of physical activity into your hectic day without having to take a break from sightseeing or work. It's also incredibly beneficial both physically and mentally: strengthening muscles, improving flexibility, and reducing stress levels.
For those who don't have much extra time in their schedule but still want to reap all these rewards, our 5 minute routines are perfect! They'll help you squeeze some quality exercise into even the busiest of travel itineraries – giving you more energy throughout the day and helping keep your body healthy while on-the-go. So let's dive right in and learn how to start getting fit during any trip!
Benefits Of A 5 Minute Yoga Routine
Yoga is a great way to stay healthy and energized while on the go. Taking just 5 minutes of your day to practice yoga can have some wonderful benefits for busy travelers, especially when done regularly.
Yoga helps with stress relief and relaxation, as well as flexibility and strength building. It also increases oxygen flow in the body which keeps energy levels up and reduces fatigue. Doing simple poses such as downward facing dog, triangle pose or warrior II can be done anywhere anytime – perfect for those who are constantly on the road and don't always have access to a gym or exercise equipment. Additionally, focusing on deep breathing during these brief sessions will help clear your mind from all distractions so you can reach peak performance more easily.
Taking time out of our hectic days to focus on physical health has tremendous positive effects that often extend far beyond what we expect. A regular 5-minute yoga routine can make all the difference in helping us maintain balance even amidst life's chaos.
Benefits Of Practicing Yoga While Traveling
The benefits of practicing yoga while traveling are numerous. Not only can it help reduce stress and anxiety, but it can also be an excellent way to stay active and physically fit. For travelers who don't have much time or space, a five-minute yoga routine is the perfect solution. It requires minimal equipment, can easily be done in a hotel room or wherever else you may find yourself on the road, and can provide both physical and mental health benefits.
Yoga helps improve posture, balance, flexibility and strength – all qualities that come in handy when traveling long distances. It's also great for calming your mind before important meetings or presentations; allowing you to relax during layovers; giving you more energy throughout the day; helping with jet lag after arriving at your destination; and reducing aches and pains from sitting too long on planes or buses. In addition, some studies suggest that regular practice of simple poses like Child's Pose or Cat/Cow can boost immunity levels so that frequent flyers feel healthier despite being exposed to more germs than usual.
Practicing yoga regularly while traveling provides many short-term as well as long-term benefits to one's overall wellbeing – whether they're taking quick business trips or embarking on longer journeys around the world. So why not make five minutes out of each day for a little "me time"? Doing so will leave you feeling refreshed and invigorated for whatever adventures await!
Preparing For A 5 Minute Yoga Routine
When it comes to fitting in an effective yoga practice while traveling, time constraints can be a big issue. Fortunately, there are some techniques that can help you get the most out of a 5 minute routine. Preparing for this type of yoga session is key and will ensure that your brief practice still offers plenty of benefits. You can practice yoga wherver your accommodation is, may it be a hotel or a camp.
First off, choose your poses carefully. A 5 minute sequence should involve 3-4 postures which can be combined into one flow. This allows for a more efficient use of the limited amount of time available and ensures that you make each pose count. It's also important to think about how much effort goes into each posture – finding balance between softness and strength so as not to overstretch or strain any muscles during your mini practical session. Finally, focus on breathwork throughout the entire process; taking deep breaths helps bring awareness to what's happening in your body, allowing you to stay present despite the limited timeframe.
By following these tips, travelers can reap the rewards of even the shortest yoga practice – no matter where they are!
Popular 5 Minute Yoga Routines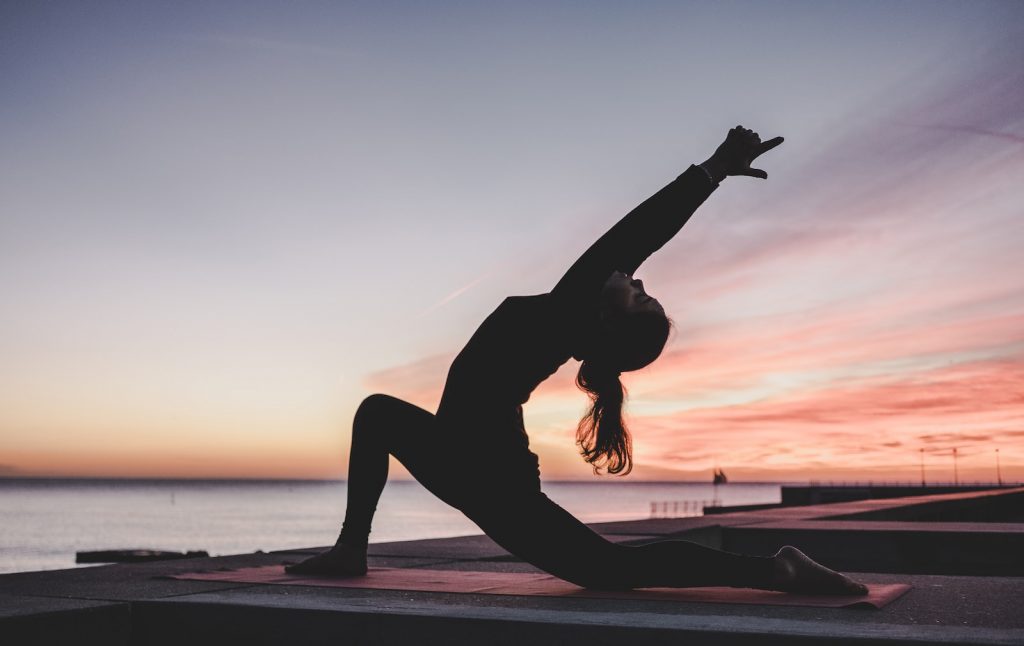 When time is short and you're on the go, squeezing in a yoga routine can be tricky. But with just five minutes, it doesn't have to be an impossible task! There are plenty of popular routines that will help you take advantage of your limited time.
Sun Salutation: This is a classic yoga routine that involves a series of movements and postures that help to warm up the body and stimulate the energy centers.
Warrior I and II: These two postures help to build strength, balance and focus, making them a great way to start your day.
Downward Dog and Upward Dog: These two postures help to stretch the spine, hips and legs, making them a great way to relieve stress and tension in the body.
Tree Pose: This standing posture helps to build balance and stability, making it a great way to improve focus and concentration.
Child's Pose: This gentle, restorative posture helps to stretch the hips, thighs and lower back, making it a great way to release tension and stress.
Conclusion
Traveling can be stressful and exhausting, but with a little bit of effort, yoga can make all the difference. Practicing just five minutes of yoga on the road is an easy way to keep your mind and body healthy while traveling. Whether you're looking for relaxation or energizing poses, there are plenty of 5 minute yoga routines that'll fit into any busy traveler's schedule.
I've found that taking even just five minutes out of my day to stretch has made such a positive impact on my travel experience. I'm more relaxed and better able to enjoy all the sights without feeling overwhelmed. It's also helped me stay focused and have more energy throughout the day. Plus, it keeps my joints from stiffening up during long trips!
If you're considering adding some yoga into your travels, why not give it a try? Five minutes is all it takes – no matter where you find yourself in the world! You never know how much better your trip could be until you take that time for yourself.