Tips And Strategies For Reducing The Cost Of Dental Treatment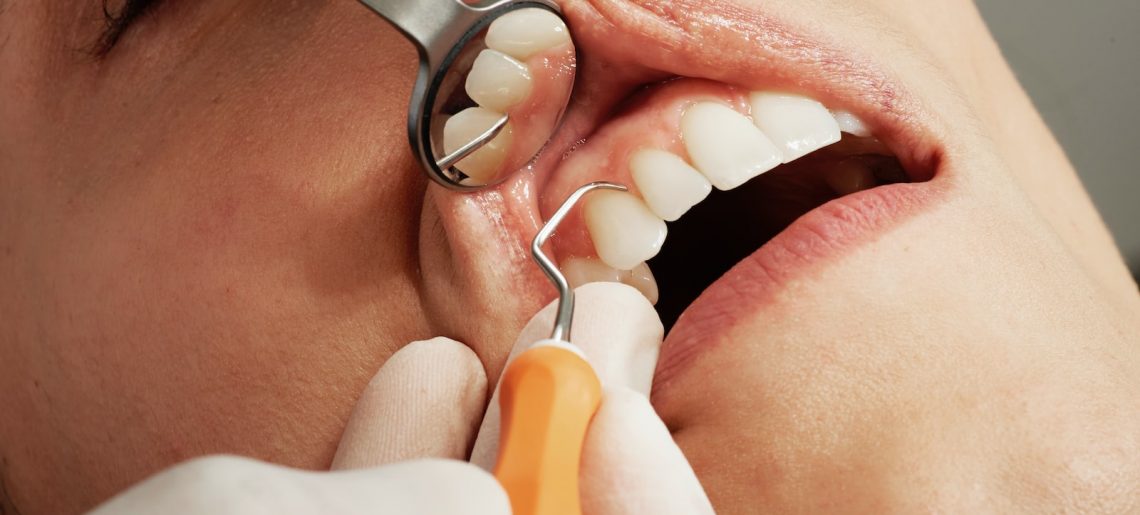 Dental treatment can be expensive and cost prohibitive for many individuals. Finding ways to reduce the costs of dental care is important in order to ensure adequate oral health. There are various tips and strategies that may help lessen the financial burden associated with necessary dental treatments. This article will discuss these helpful methods, providing readers with guidance on how to reduce the cost of their dental treatments.
Practice Good Oral Hygiene
Good oral hygiene is a cornerstone of dental health care that can help reduce the cost of treatment. Brushing and flossing at least twice a day removes plaque and bacteria, which are the main causes of tooth decay and gum disease. In addition, regular visits to the dentist for cleanings and check-ups allow early detection of any problems so they can be treated before becoming more serious or costly. Good oral hygiene also protects against dry mouth, bad breath, staining, as well as other types of bacterial infections. By following these guidelines, individuals can lower their risk of expensive treatments down the line due to poor dental hygiene habits. Furthermore, good oral hygiene has been associated with better overall health outcomes in several studies. Consequently, it is important for everyone to practice good oral hygiene on a daily basis in order to maintain healthy teeth and gums while minimizing potential costs related to dental treatments.
Look For Discounts And Promotions
Practicing good oral hygiene is one way to help reduce the cost of dental treatment. There are also other methods available, such as looking for discounts and promotions offered by dentists or organizations.
Discounts can come in various forms. One option is to look for a dental plan that offers discounted rates on services like cleanings and checkups. Many employers offer health care plans with coverage for preventative dental care, which may include x-rays, fillings, crowns, and more. It's important to compare different plans before selecting one so you understand what types of benefits it provides and how much money you will save. Additionally, some organizations offer special discounts for seniors or members of the military who need dental work done.
It's also beneficial to research any promotional deals from local dentists. Some practices periodically have sales offering reduced prices on certain procedures including teeth whitening treatments or braces. Also investigate if any credit cards provide cash back rewards when used at a dentist's office or online store selling oral care products such as toothpaste or mouthwash. Taking advantage of these opportunities can greatly reduce your overall costs for necessary or elective dental treatments.
Consider Dental Savings Plans
One way to reduce the cost of dental treatment is to consider dental savings plans. These are memberships that provide discounts on various procedures or treatments, such as routine exams and cleanings. Dental savings plans also offer discounts for more extensive services like fillings, orthodontics, crowns, bridges, and root canals. Generally speaking, a discount plan will give access to discounted rates from participating dentists in exchange for an annual membership fee.
It is important to do research when considering any type of dental savings plan. One should make sure they understand the terms and conditions of the plan and determine if it covers their specific needs. It may be beneficial to compare different plans side by side before making a decision. In addition, one should look into whether there are any additional fees associated with using the plan such as activation fees or co-pays. Becoming informed about all aspects of a particular plan can help ensure that it is right for individual circumstances and budget requirements.
Compare Prices
When it comes to reducing the cost of dental treatment, comparing dental prices is a critical step. It is important to compare prices from multiple dentists in order to find the most affordable option available. This can be done by researching different dentist offices online or through local resources such as newspapers and magazines. Additionally, asking friends, family members, and colleagues about their experiences with various dentists may provide insight into which practices offer more competitive rates for specific treatments. Once several options have been identified, patients should call each office directly to inquire about costs and payment plans. Doing so will help ensure an accurate comparison of pricing across locations before making any commitments.
In terms of payment plans, many dentists offer flexible financing solutions including interest-free installment payments for select therapies. Furthermore, some offices extend discounts for paying up front with cash or check rather than using credit cards. Asking questions regarding all possible payment options will enable individuals to make informed decisions that best fit their financial needs while still receiving quality care at an affordable price.
Ask About Payment Plans
Another way to help reduce the cost of dental treatment is to ask about payment plans. Many dentists offer flexible payment options for patients that cannot afford to pay upfront costs. This can be a great relief when faced with expensive treatments like root canals, crowns, and implants. Patients should inquire if the practice offers an interest-free plan or other arrangements such as budgeting over time. In some cases, it may even be possible to negotiate discounts on large procedures.
Patients should also research their insurance coverage before scheduling any appointments. Some plans cover more than others and understanding what is covered will make it easier to estimate the total cost of care. Dental insurance usually does not include cosmetic treatments so knowing this ahead of time will save money in the long run. Additionally, policies often have restrictions regarding preauthorization requirements or referral forms which must be completed prior to receiving treatment. It is important for patients to understand these stipulations in order to avoid additional charges down the line.
Take Care Of Problems Early
The costs of dental treatment can be reduced by taking care of any problems early. Many oral health issues, such as cavities or infections, can become more expensive to fix if they are left untreated. As a way to prevent costly treatments in the future, it is important for individuals to adhere to a regular routine of brushing and flossing their teeth twice daily and attending regular check-ups at least once per year.
In addition, paying attention to changes in one's mouth can help identify potential problems before they become too serious. If an individual notices something unusual in their mouth that persists after a few days, it may be beneficial to seek professional advice from their dentist. Taking this proactive approach could result in earlier diagnosis leading to less invasive and therefore cheaper treatments.
Conclusion
The cost of dental treatment can be daunting and overwhelming. However, there are a number of tips and strategies that one may employ in order to reduce the overall cost of treatments. Good oral hygiene is essential for maintaining healthy teeth and gums, which can help prevent more costly procedures down the road. Additionally, looking for discounts or promotions, considering dental savings plans, comparing prices across different practitioners and asking about payment plans could all lead to significant savings when it comes to dental services. Furthermore, taking care of problems early can save time, money and ultimately pain since smaller issues will not have the opportunity to become bigger ones that require more extensive treatments.
By following these tips and strategies, individuals can make sure they are getting quality care at an affordable price while still being able to maintain their oral health. With careful planning and budgeting, finding ways to manage the costs associated with regular checkups as well as any necessary treatments should be achievable. Ultimately, adopting good habits around oral hygiene combined with actively seeking out available options related to pricing should result in effective control over the total cost of dental services.