Why Displaying Your Accomplishments Can Boost Your Self-Esteem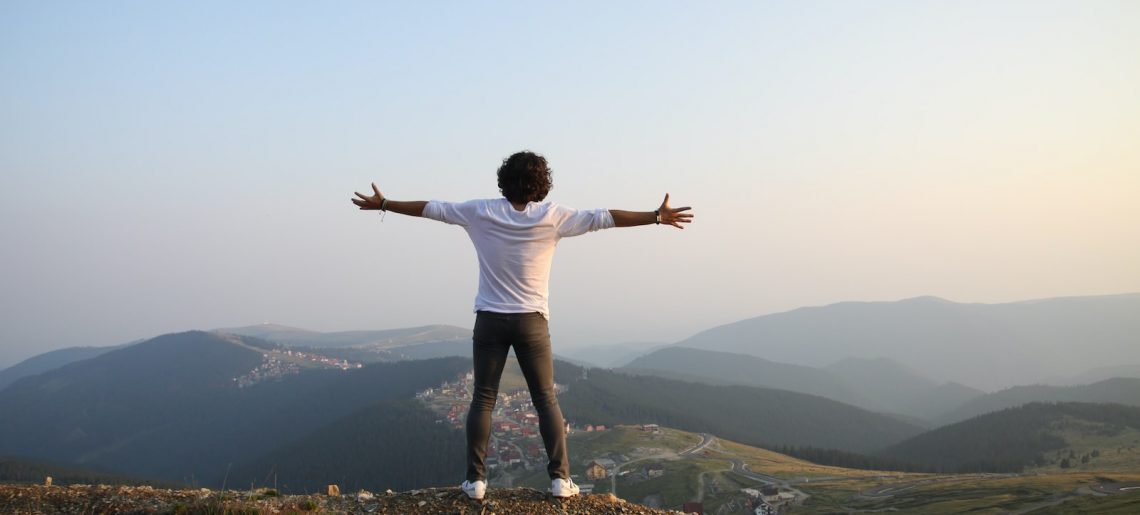 Do you struggle with low self-esteem? Perhaps you find it difficult to recognize your own achievements or feel like you don't measure up to others. If this sounds familiar, you're not alone. Low self-esteem is a common struggle for many people, but there are ways to combat it. One effective strategy is to display your accomplishments in a visible and tangible way. In this blog post, we'll explore the reasons why displaying your achievements can boost your self-esteem and provide practical tips for how to showcase your accomplishments in a meaningful way. Whether you're a student, a professional, or simply someone looking to improve their self-confidence, this post is for you. So, let's dive in and discover how displaying your accomplishments can help you feel more confident and proud of yourself.
Reminder Of Your Achievements
Achieving successes, both large and small, can be an important part of cultivating a strong sense of self-esteem. When we recognize our accomplishments, it helps to create the feeling that we are capable and competent people. This is especially true during times when stress and anxiety may be running high or when life's struggles have taken their toll on our mental health.
Displaying reminders of achievements can help us to keep these victories in mind, even if they occurred some time ago. It could take the form of photos from a previous race or marathon competition; awards won at school; certificates for completing courses or workshops; art projects created over years past. These mementos act as visual cues for celebration – something tangible to remind you not only of what you've done but also how far you've come since then.
When surrounded by physical evidence that attests to your capabilities, it serves as reinforcement against negative thoughts which try to undermine otherwise positive feelings about yourself. Keeping these accomplishments visible provides regular affirmation that encourages healthy lifestyle choices and boosts confidence in your own abilities.
Encourages Goal Setting
Displaying your accomplishments can encourage goal setting, which is an important part of a healthy lifestyle. By taking the time to recognize and reflect upon our successes, we are more likely to set future goals in order to continue our growth. Acknowledging these victories helps us maintain motivation and encourages us to stay on track with our plans for personal development.
Goal setting requires self-awareness and reflection so that short-term objectives can be identified and achieved. Setting realistic expectations will contribute towards establishing achievable goals; this may involve seeking advice from mentors or peers who have experience in similar areas. Additionally, breaking down long-term objectives into smaller steps can help facilitate progress towards desired outcomes. Having access to resources such as support networks, educational materials, and professional guidance may assist in helping individuals reach their targets.
By actively tracking one's achievements, people become better equipped to understand their strengths and weaknesses while also gaining insight into what needs improvement. This knowledge provides valuable feedback needed for further personal growth and achieving ambitious goals over time. As a result, regularly monitoring accomplishments increases both confidence levels and overall well being by providing a sense of accomplishment when successful milestones are accomplished.
Positive Reinforcement
Positive reinforcement is an important factor in promoting a healthy lifestyle and boosting self-esteem. Positive reinforcement occurs when individuals receive praise or rewards for good behavior, such as meeting goals or completing tasks. This has been found to be one of the most effective ways to encourage people to stay on track with their health and wellbeing. Receiving positive recognition can provide motivation to keep pushing forward towards success. It can also reduce feelings of anxiety and depression by giving individuals something tangible that they have achieved.
Receiving acknowledgement from others validates our accomplishments, which helps us feel better about ourselves and increases confidence levels. Furthermore, it may allow us to take pride in what we do, thus providing further incentive for continuing down a healthier path. Additionally, this type of feedback gives encouragement needed when setbacks occur due to illness or personal issues. It serves as a reminder that despite difficult times, progress is being made which ultimately leads to greater satisfaction overall.
Research suggests that those who focus on their successes rather than failures experience higher levels of happiness and lower stress levels compared to those who tend to dwell on negative experiences. As such, displaying accomplishments publicly can serve as a form of public recognition which helps build self-efficacy and create lasting benefits over time.
Inspiration For Others
Displaying accomplishments can provide motivation and inspiration to others. This is especially true for those who are struggling with self-esteem issues or mental health conditions such as depression and anxiety. Seeing someone else's success story can give them hope that they too can move forward in their lives and make positive changes. It can help inspire them to take action, set goals, and work towards achieving what they want out of life.
Additionally, when individuals share stories about how displaying their achievements has had a positive impact on their lives, it serves to encourage healthy habits among those around them. By seeing the results from taking steps towards improving one's well being, friends, family members, and peers may be more likely to follow suit and begin making similar lifestyle choices themselves.
Sharing these experiences can also create an environment of support which further encourages people to better themselves. Knowing that there are other individuals going through similar struggles creates a sense of camaraderie which helps foster feelings of connection within groups. Furthermore, this kind of outreach provides valuable resources to those seeking guidance on matters related to physical and mental health – something invaluable in today's society.
Promotes A Healthy Lifestyle
Displaying accomplishments can play a significant role in promoting physical and mental health. It gives individuals a sense of purpose, direction, and motivation to pursue their goals. This can result in improved self-esteem and increased feelings of worthiness and accomplishment. Furthermore, it can provide an opportunity for social interaction as well as providing positive reinforcement from others who acknowledge the individual's successes.
The act of highlighting past achievements serves as a reminder that progress is possible even when faced with obstacles or challenging tasks. Seeing tangible evidence of success on display encourages people to continue along their desired path despite any setbacks they may encounter. In addition, recognizing personal milestones reinforces intrinsic motivation which is essential for maintaining both physical and psychological well being.
Displaying accomplishments thus has the potential to cultivate a healthy lifestyle by fostering perseverance, resilience, and optimism while also reducing anxiety levels associated with goal setting. Positive feedback from peers further facilitates this process by reinforcing these behavioral patterns through praise and recognition of the individual's efforts. As such, displaying one's accomplishments is not only beneficial to building up self-confidence but also promotes healthier habits that are conducive to overall well being.
Conclusion
The importance of displaying accomplishments cannot be overstated. Whether it be through framed photos, medals or social media posts, it serves as a reminder of the goals that have been achieved and encourages goal setting for future endeavors. This in turn can provide positive reinforcement when reflecting upon recent successes, leading to improved self-esteem which is essential for healthy living. Moreover, publicly showcasing one's achievements may also inspire others to strive towards their own objectives.
Success should therefore not only be celebrated internally but externally too; by doing so it promotes a healthier lifestyle with an emphasis on personal growth and accomplishment. Celebrating success strengthens mental stability and cultivates motivation, two key ingredients needed to live life to its fullest potential. Additionally, such displays will serve as a record of progress and can help build confidence going forward into new challenges or experiences.
Accomplishment display is thus beneficial both emotionally and physically helping individuals develop a more positive attitude about themselves while providing inspiration to those around them who feel lost or unmotivated. Displaying accomplishments offers tangible proof of work done and provides recognition for efforts made — something everyone deserves regardless of individual backgrounds or situations faced throughout life's journey.