Why Eco-Friendly Properties Are A Smart Investment For Your Health And The Planet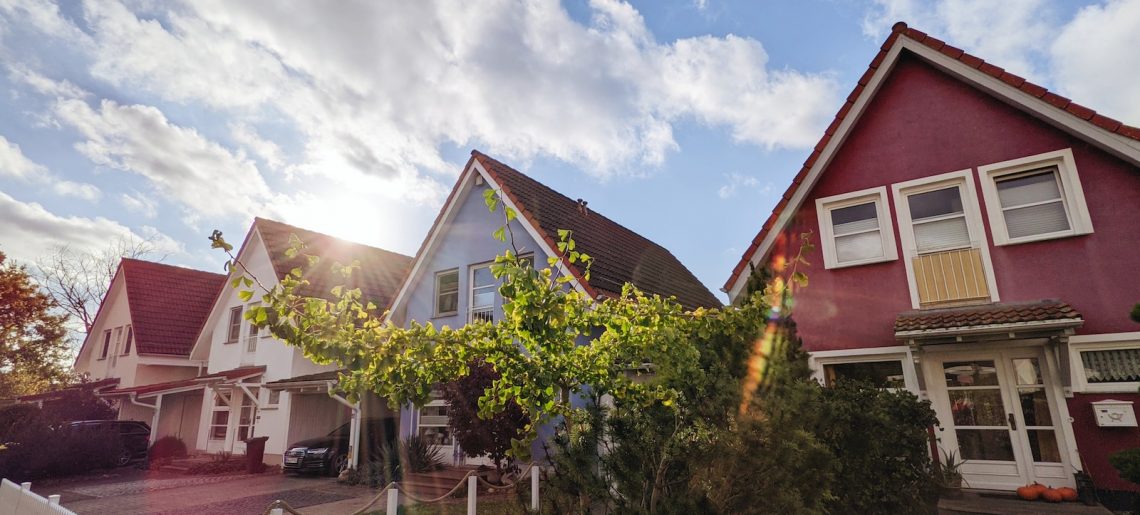 The global climate crisis and its consequences have sparked a renewed interest in sustainable living practices. Consequently, the demand for eco-friendly properties is on the rise as individuals increasingly recognize their potential to contribute positively to both personal health and environmental preservation.
As an investment option, these properties offer several advantages that extend beyond traditional financial gains; they promise significant long-term benefits to human well-being and planetary stability by minimizing ecological footprints and fostering responsible resource consumption.
Eco-friendly properties incorporate various elements of green building design, including energy-efficient technologies, renewable materials, waste reduction strategies, and natural landscaping techniques. These features serve not only to reduce harmful emissions but also improve indoor air quality, optimize thermal comfort levels and promote overall occupant satisfaction.
By integrating sustainability principles throughout every aspect of construction – from site selection to interior finishes – such developments are poised to redefine modern housing standards while addressing pressing environmental challenges faced today. The following article delves into the myriad reasons why investing in eco-friendly properties constitutes a smart choice for optimizing health outcomes and safeguarding the planet's future.
Prioritize Sustainability, Reducing Energy Consumption, Minimizing Waste, And Utilizing Renewable Resources
Eco-friendly properties, also known as green buildings or sustainable architecture, have gained significant attention in recent years due to their focus on sustainability and environmental responsibility.
These properties are designed with the intent of reducing energy consumption, minimizing waste, and utilizing renewable resources such as solar power. Key features often include sustainable landscaping, green roofs, water conservation systems, efficient lighting solutions, and innovative waste management techniques.
By prioritizing these elements during construction and throughout the lifespan of a building or property, eco-friendly structures contribute to mitigating negative impacts on the environment while providing benefits for occupants' health and well-being.
One notable aspect of eco-friendly properties is their incorporation of sustainable landscaping practices that promote biodiversity and reduce resource consumption. For example, native plants may be used in lieu of non-native species which can require more maintenance and irrigation.
Green roofs not only provide insulation but also act as habitats for various forms of wildlife while aiding in stormwater management. Water conservation measures such as rainwater harvesting systems further demonstrate the commitment to preserving natural resources associated with eco-friendly properties.
The integration of solar power generation into building designs significantly reduces reliance on fossil fuels while promoting energy independence through clean and renewable means. Waste management strategies employed by these properties typically involve recycling programs alongside efforts to minimize waste production at its source.
Improved Indoor Air Quality
Transitioning from the focus on sustainability and resource efficiency, it is crucial to consider another significant aspect of eco-friendly properties: indoor air quality.
A direct consequence of green construction practices is the enhancement of interior environments by minimizing exposure to harmful substances frequently found in conventional buildings.
Implementing chemical alternatives and using environment-friendly materials can significantly improve occupants' health while simultaneously reducing environmental degradation.
Incorporating organic insulation materials and eco-friendly furnishings during property development contributes substantially to allergy reduction among residents.
These elements are devoid of toxic chemicals often present in traditional building components, which may cause respiratory issues, skin irritation, or other long-term health problems.
Furthermore, efficient ventilation systems that allow for proper circulation of fresh air within living spaces are an indispensable characteristic of green construction projects.
Positive Environmental Impact
Investment in eco-friendly properties has been observed to yield a positive environmental impact through the adoption of sustainable materials and renewable resources. This not only reduces the carbon footprint of the building but also promotes a healthier ecosystem.
The integration of solar panels, green roofs, rainwater harvesting systems, passive design principles, and sustainable landscaping practices into property developments contributes substantially to this outcome.
Solar panels provide an alternative source of energy for powering buildings by harnessing sunlight, thus reducing reliance on non-renewable sources such as fossil fuels.
Green roofs offer insulation benefits, lowering heating and cooling costs while providing habitats for local flora and fauna.
Rainwater harvesting systems help conserve water resources by collecting precipitation that would otherwise be lost to evaporation or runoff.
Passive design strategies focus on optimizing natural light penetration, ventilation patterns, and thermal mass characteristics within buildings to maximize occupant comfort without relying heavily on mechanical conditioning systems.
Sustainable landscaping involves utilizing native plants adapted to regional climatic conditions; these plants require less irrigation, pest control measures, and fertilizers compared with their non-native counterparts.
Financial Benefits
Building on the positive environmental impact of eco-friendly properties, another compelling reason to invest in green real estate lies in the financial benefits that accompany energy-efficient design.
Implementing features such as solar panels, high-efficiency heating and cooling systems, or advanced insulation materials can lead to significant cost savings on utilities over time. Additionally, these sustainable building practices often qualify for various financial incentives provided by governments and organizations worldwide.
One potential source of financial support is energy rebates offered by utility companies or local government agencies for implementing energy-saving measures within a property. Green mortgages are another option; they provide homeowners with lower interest rates if their homes meet specific criteria related to resource efficiency and sustainability.
Solar savings can also be realized through feed-in tariffs, where electricity generated by solar panels installed on one's property is sold back to the grid at preferential rates. Tax incentives may be available depending on the location and type of green building project undertaken – such benefits could range from tax credits for installing renewable energy systems to deductions associated with home improvements focused on reducing carbon emissions.
Moreover, obtaining green certifications like LEED (Leadership in Energy and Environmental Design) has been shown to increase both rental income and resale value due to higher demand among environmentally conscious tenants and homebuyers. By investing in eco-friendly properties, individuals not only contribute positively towards planetary well-being but also secure numerous long-term monetary advantages.
Responsible Choice For The Planet
Investing in eco-friendly properties not only contributes to the preservation of natural resources but also fosters a sustainable and thriving community.
One key aspect of these environmentally conscious homes is green landscaping, which incorporates native plants and permeable materials, thereby reducing water consumption and promoting biodiversity. Additionally, solar panels can be installed on rooftops or adjacent structures to harness renewable energy from sunlight, effectively decreasing dependence on fossil fuels. Rainwater harvesting systems further complement this sustainable approach by collecting and storing precipitation for non-potable uses such as irrigation, flushing toilets, and even laundry purposes.
Another essential feature of eco-friendly properties is passive design – an architectural concept that optimizes building orientation, insulation, windows placement, and shading devices to maintain comfortable indoor temperatures throughout the year with minimal use of mechanical heating or cooling systems. This energy-efficient strategy plays a significant role in reducing greenhouse gas emissions while providing substantial savings on utility bills for homeowners. Furthermore, geothermal heating systems may be employed to harness stable underground temperatures for space heating or cooling needs; thus, diminishing reliance on conventional climate control methods.
Conclusion
In conclusion, investing in eco-friendly properties is not only a wise financial decision but also a powerful step towards safeguarding our health and the planet. The numerous benefits associated with eco-friendly homes make them an attractive choice for those looking to make a positive impact. Not only do these properties help reduce carbon emissions and conserve energy, but they also promote healthier living environments by minimizing exposure to harmful toxins and pollutants. Additionally, eco-friendly properties often come equipped with sustainable features such as solar panels, rainwater harvesting systems, and efficient insulation, which can lead to significant savings on utility bills in the long run. By making the conscious choice to invest in eco-friendly properties, individuals can contribute to a greener future while also reaping the rewards of long-term financial stability.
If you're considering investing in eco-friendly properties but are concerned about the financial aspect, investment loans can be a viable solution. Many financial institutions and lenders offer specialized loans for environmentally friendly projects, which can provide the necessary funds for purchasing or renovating eco-friendly properties. These investment loans often come with favorable terms and interest rates, incentivizing individuals to make sustainable investments. By leveraging these financial tools, investors can align their financial goals with their environmental values, creating a win-win situation for both their portfolios and the planet. With the growing awareness of climate change and the increasing demand for eco-friendly living, investing in sustainable properties through investment loans presents an opportunity to make a positive impact on our health, the environment, and our financial well-being.