How To Use Yoga To Improve Your Sleep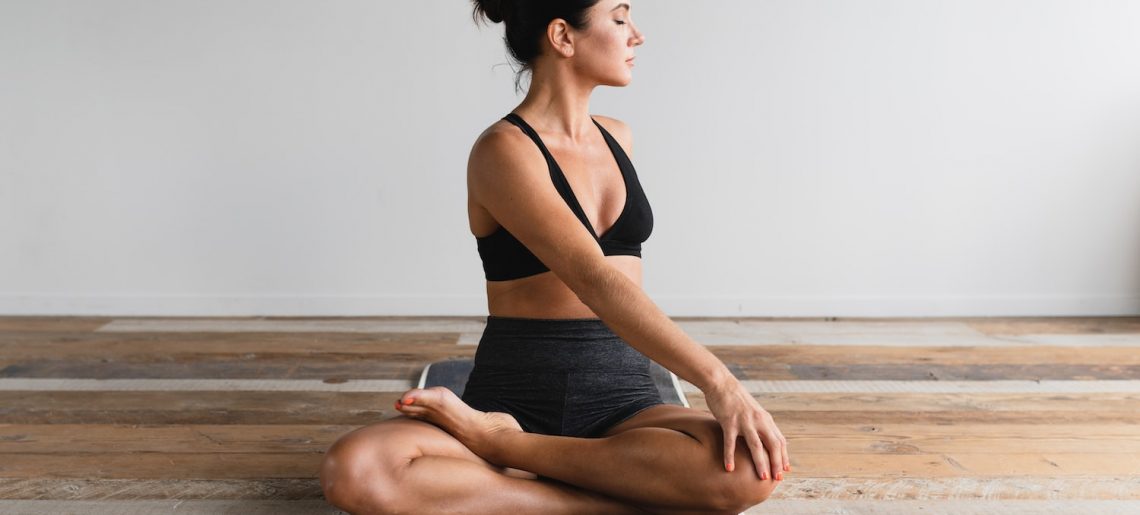 Sleep is an essential part of leading a healthy lifestyle. Unfortunately, many people struggle to get enough sleep each night due to stress and other external factors. Fortunately, yoga can be used as a natural remedy for improving your quality of sleep. In this article, we will explore how you can use yoga to improve your sleep and wake up feeling refreshed and energized.
Understand Sleep And The Benefits Of Yoga
When it comes to sleep, the quality of the rest we get is just as important as the quantity. Fortunately, yoga can have a positive effect on both. It's no secret that yoga has many health benefits – from reducing stress and improving overall physical fitness to providing better clarity of mind. But did you know that its calming effects also help us to get more restful sleep?
To make use of yoga for improved sleep, first understand what kind of sleep your body needs. Different people may need different amounts in order to feel rested and energized the next day. Consider how long you are sleeping now and whether or not this amount is enough for you to function properly throughout the day. Once you figure out your ideal sleeping length, try incorporating some simple poses into your bedtime routine — this will help relax your body and prepare it for deep restorative sleep. Examples include child's pose, legs up against wall pose, corpse pose (savasana), seated forward fold pose (paschimottanasana) and reclined spinal twist pose (supta matsyendrasana). By practicing regularly, these gentle poses will lead to an increased sense of wellbeing which eventually results in longer nights of uninterrupted slumber.
Create A Relaxing Bedtime Routine With Yoga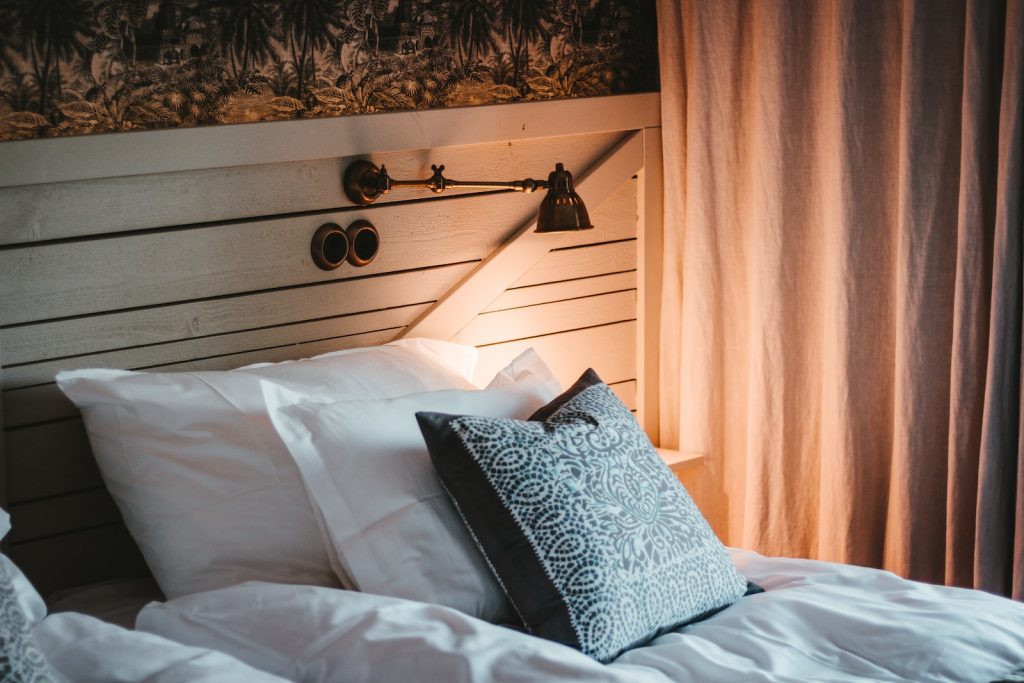 Creating a relaxing bedtime routine with yoga can be an effective way to improve your sleep. Begin by setting aside time for yoga before you go to bed each night, and focus on calming your mind and body through breathwork, stretching, and meditation. Taking the time to practice gentle poses such as a child's pose can help relax tight muscles that might contribute to restless nights. You could also try breathing exercises like alternate nostril breathing or progressive muscle relaxation which involve focusing on the inhale and exhale of your breath while tensing and releasing different parts of your body respectively.
Yoga is about much more than physical exercise; it's about connecting with yourself mentally too. Spend some extra moments in savasana (corpse pose) at the end of your practice every night – this will give you an opportunity to slow down and reflect on how grateful you are for all that has happened during the day. Visualizing positive affirmations can also be helpful if done right before going to sleep, as they have been known to reduce stress levels over time. Incorporating these practices into your nightly routine may just lead you towards improved restful sleep!
Incorporate Pranayama And Meditation
Moving on to the next step in using yoga to improve your sleep, pranayama and meditation can be incorporated. Pranayama is a type of yogic breathing exercise which focuses on controlling inhalation and exhalation. It brings awareness to your breath and helps you relax and reduce stress levels. Through this practice, you can increase oxygen flow throughout the body, calming both your mind and body.
Meditation also plays an important role as it will help clear away any negative or intrusive thoughts that may be preventing you from falling asleep quickly. With regular practice, meditating before bedtime will become second nature and make it easier for you to drift off into a peaceful slumber. Taking 10 minutes each night for yourself can go a long way towards improving your overall quality of life too!
By adding these two elements into your nightly routine, you'll create an environment conducive to restful sleeping. Try experimenting with different techniques until you find what works best for you – with consistent effort and dedication, soon enough you'll start getting those well-deserved Zzzs!
Balance The Nervous System With Restorative Yoga
The last step in using yoga to improve your sleep is to balance the nervous system with restorative yoga. This type of practice emphasizes relaxation, and relies on props such as bolsters and blankets to support your body while you take deep breaths. Restorative poses are typically simple postures that can be held for several minutes at a time. The use of props allows even those who may have difficulty getting into more complex poses access to this calming form of yoga.
Restoring your nervous system will help reduce stress and anxiety, leading to better quality rest when it's time for bed. Research has found that regular practices of restorative yoga can lead to improved sleep patterns, increased energy throughout the day, and an overall sense of well-being. If you're looking for a way to naturally improve your slumber, give restorative yoga a try!
Incorporate Yoga Nidra For Deep Relaxation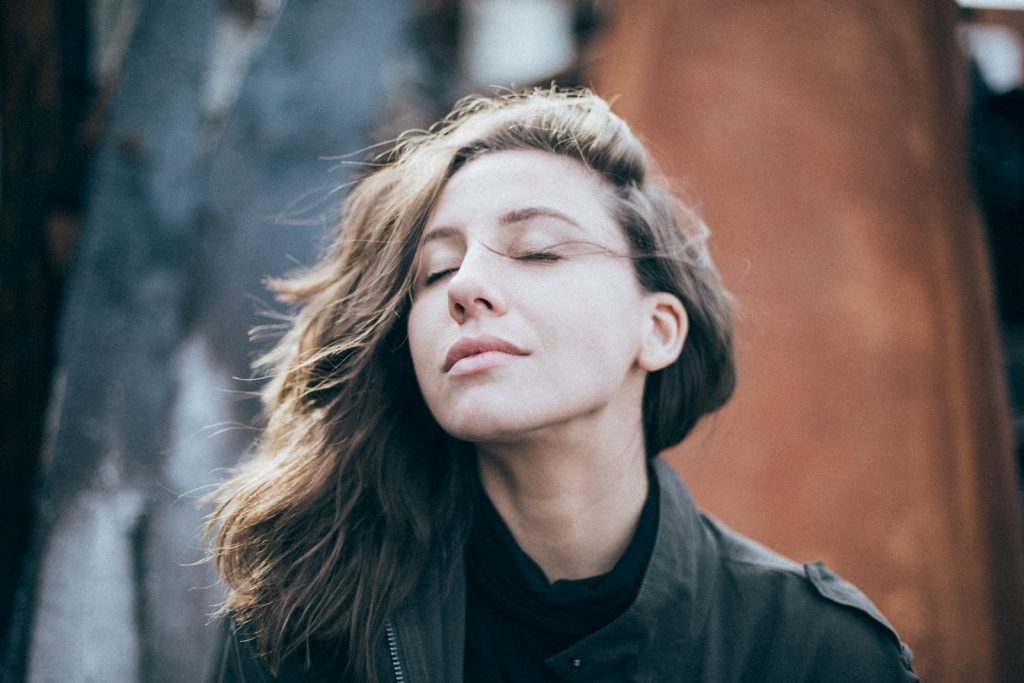 Yoga nidra is a powerful tool for deep relaxation and can be used to improve sleep. It is an ancient practice of guided meditation that helps the body and mind relax into a state of blissful awareness. This type of yoga works by having you move slowly through different poses while focusing on the breath, allowing your muscles to release any tension they may be holding. As you become more relaxed, it encourages your brain waves to slow down which puts you in a deeply restful state.
Incorporating yoga nidra into your evening routine before bedtime can help ease stress, balance emotions and encourage better sleep. When practiced regularly, it can create lasting effects like increased energy levels during the day as well as improved concentration and focus. With regular practice, this type of yoga will bring greater harmony between body and mind so that you'll enjoy deeper and longer sleeps each night.
If you're looking for another way to improve your sleep quality then give yoga nidra a try! Not only is it calming but also beneficial for overall well being by helping reduce stress hormones and boosting immunity over time – something we could all use these days!
Conclusion
The practice of yoga is an excellent way to improve your sleep. By understanding and managing the basics of good sleep, creating a relaxing bedtime routine with yoga, incorporating pranayama and meditation for calming the nervous system, and using restorative postures or yoga nidra for deep relaxation, you can create a positive habit that will help you get better quality sleep.
I've found that I'm able to fall asleep much easier when I take some time each night to do yoga before bed. All you need is a yoga mat and you can get started. Doing simple stretches helps ease my body into sleep mode so it's not fighting against me when I try to drift off. The breathing exercises also help calm my mind down from whatever was going on during my day so I can relax more easily as well.
Overall, taking just 10-15 minutes at night to do some gentle stretching, breathing exercises and guided meditation has made all the difference in how quickly and soundly I'm able to fall asleep every night. If you're having trouble sleeping, give this approach a go – it might just be what you need!